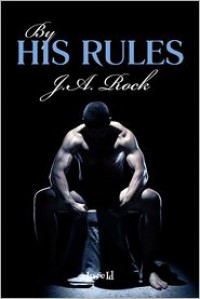 I liked this. Like others have mentioned this was a different take on D/s than most BDSM books I have read. The book was mostly from Aiden's viewpoint. Aiden was a mess of confusion and emotions and trying to find himself and his place in the world. Keaton was that solid, older strength that Aiden needed to guide him and make him feel safe and secure.
Some tough scenes in the first 1/3 of the book in showing the harmful relationship between Aidan and Scott which was hard to read at times. Scott was the worst kind of dom. I'm glad I stuck with it, though. I was pleased to note that, at the end, the author showed that Scott wasn't all bad. So often I find villians written to be purely bad which isn't always the case. Scott was messed up and needed direction as well. Doesn't excuse his behavior, however. This relationship pushes Aiden to Keaton.
At times, Aiden's internal struggle was incredibly difficult to read and frustrating. Because of his internal struggle, we got to see it and understand the reasons for his acting out that Keaton didn't get to hear since Aiden didn't trust himself to tell Keaton. Aiden expected Keaton to see him how Scott did and had to learn to trust Keaton. Keaton was not written as the all knowing mind reading dom, but someone who seemed pretty realistic and paid close attention to Aiden to gather clues on what was needed. Keaton also had a strong sense of self on what he would and would not do, even for love. Ultimately, that stability was exactly what Aiden needed.
I really enjoyed this story and look forward to more from this author.