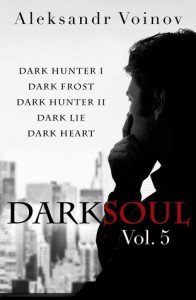 Lauraadriana's review really summarized everything for me:
http://www.goodreads.com/review/show/277328016
I'm giving this one 5 stars because, for me, it's also the rating for the entire series (Volume 3 will always remain my absolute fave). Really excellent series and incredible writing.
A few points to add to LA's review: I loved the character of Silvio - such a unique character that I have never encountered before. I appreciated how the author answered so many questions about his emotional connections with a diagnosis of autism. It fit so well and I kicked myself for not realizing it sooner. Such a wonderful character and the bondage scene was excellent - Silvio got what he needed. I also appreciated that Donata wasn't written as the evil wife. Women can be positive characters in M/M stories even if they play secondary characters. And Stefano, adored him (despite his criminal streak). He put his heart and life on the line for the two people he loved above all others. Oh, and the puppy as Silvio's birthday gift - how sweet of Stefano :) Silvio made me smile with his reaction and I so wanted him to feel the opportunity to belong that was being presented. The US Attorney was also a surprise...I won't spoil it but it made sense as to his connection. I was pleased with the ending - although I wish it didn't have to end.